---
Living Water Community Legal Unit
UNHCR and Living Water Community continue to work with asylum-seekers and refugees to provide support on a case-by-case basis.
You can book a legal counselling session through the appointment system via the hotline 866 0025. During the call you can ask the receptionist for an appointment with the Living Water Community Legal Unit.
Appointment days will be on Mondays, Wednesdays and Fridays between 9:00 am to 5:00 pm.
---
Legal Aid and Advisory Authority (LAAA)
The Legal Aid and Advisory Authority (LAAA) was established to provide affordable legal advice and representation in a variety of matters to members of the public who are of small or moderate means.
Legal advice and representation in Court are provided by in-house Legal Officers and Attorneys-at-Law in private practice, who are on the Legal Aid and Advisory Authority's panel of Attorneys.
Address: Head Office, Trinidad and Tobago Manufacturers Association (TTMA) Building
1st Floor, 42 Tenth Avenue
Barataria, Trinidad
Telephone: +1 868 638 5222
+1 868 674 0109
+1 868 674 6272
+1 868 675 4079
Legal Aid and Advisory Authority Service Brochure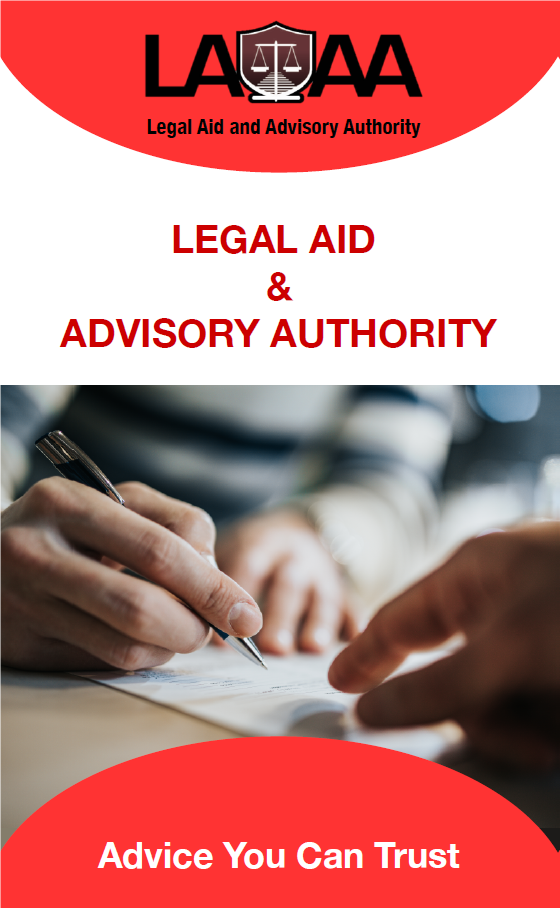 ---
Women's Institute for Alternative Development (WINAD)
The Women's Institute for Alternative Development (WINAD) with the support of the Pan American Development Foundation (PADF) has committed to providing free legal support to Venezuelan migrants who are in need, including:
legal representation for domestic violence matters
legal representation for custody, maintenance and immigration matters
legal letters and documents inclusive of Pre-action protocol letters, affidavits, registration documents, agreements
mediation support for landlord/tenant disputes and employer/employee disputes
legal advice
Email: [email protected]
Telephone: +1 868 761 6244