As per further measures taken by the government at central and provincial level, HES codes are required for entering to most of the public institutions
The HES code is a 10 or 12 digit number that you will use to obtain a ticket to travel within Turkey by public transport.
The code is used to prevent and slow the spread of the Covid-19 virus. It provides information to passengers who have been exposed to the virus or who have been in contact with Covid-19 patients.
What you should know about HES code:
HES code is mandatory.
HES codes will be checked 24 hours before travel and will be notified regarding their status. Passengers who are not approved by the Ministry of Health will not be permitted for travel.
Each HES code is valid only for a certain period or without time limit. The HES code expiry date must be at least 7 days after travel date, otherwise, your reservation will not be confirmed.
You are not required to obtain a HES code for infants who have not yet reached their 2nd birthday.
HES code for your children under the age of 18 can be obtained via SMS and the e-Government portal.
To get the HES Code using SMS:
Write <HES>blank<Your Turkish ID number>blank<Year of Birth>blank <the number of the days you need the HES code for>
Send an SMS to 2023
Example : "HES 99762839287 1975 30
To get HES code using mobile application: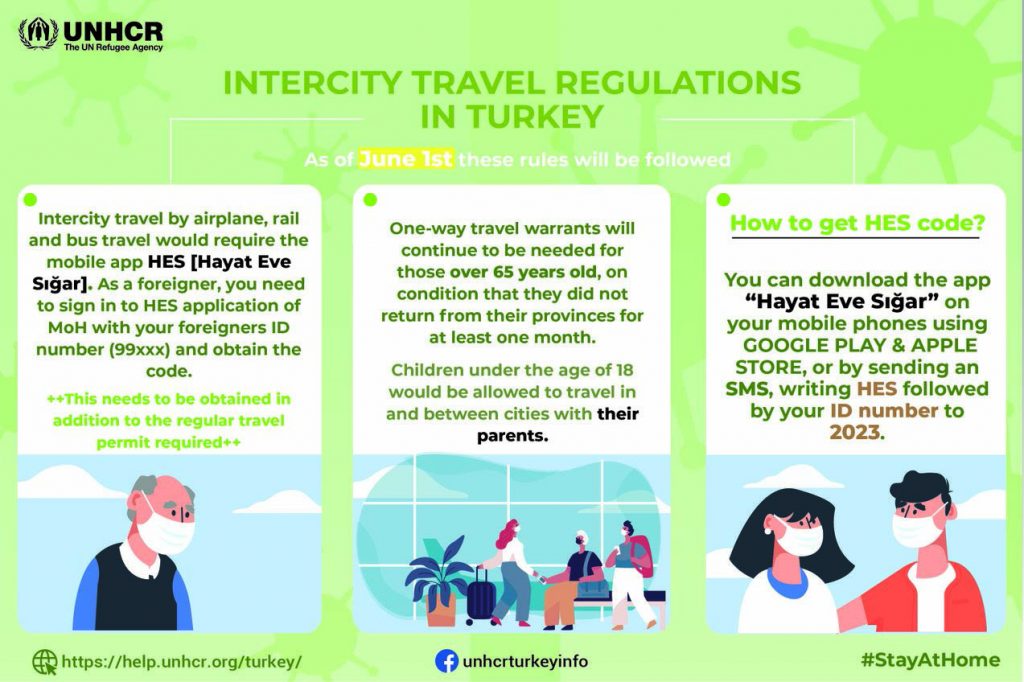 You can download the application for Android from here and IOS from here