Last updated on 16 September 2022
As of 19 September 2022, all pre-enrolment and enrolment activities in Donduseni and Cahul cash centres will be suspended until further notice. You can however still approach Donduseni and Cahul for verification interviews, information and enrolment into the EU Air Transfer programs, to seek advice or Legal Counselling, and for protection-related queries and support. This is a temporary measure in the aforementioned locations.
Starting 1 August 2022, all requests for FIRST-TIME cash enrollment need to be made IN PERSON at a Cash Enrolment Centre.
What is UNHCR cash assistance programme in Moldova?
The cash assistance programme for refugees is managed by UNHCR and its partners – Catholic Relief Services (CRS), Caritas Moldova and Diaconia in coordination with the Ministry of Labor and Social Protection.
Starting March 2022, UNHCR and its partners are providing emergency cash assistance to meet the material needs of people who fled Ukraine due to conflict and are currently residing in Moldova.
UNHCR does not conduct refugee status determination. Beneficiaries are enroled for humanitarian assistance.
Who is eligible?
Families who fled Ukraine on or after 24 February 2022, can be considered for the grant. They can be Ukrainian nationals or citizens of other countries who were residing in Ukraine and are currently residing in Moldova.
Family and people with the following characteristics are eligible for the grant:
Family with one or more dependents
Family headed by a single parent
Family headed by a child (below 18) *
Family with an unaccompanied or separated child
Family headed by an older person (above 60)
Family with one or more persons with specific needs, including:

A person with a disability

Person with a serious medical condition

Person with legal and physical protection needs
*Children should be accompanied by an appointed caregiver/legal guardian.
How much is the amount of cash assistance?
Each refugee family member is entitled to 2,200 MDL/month. The amount will be loaded to the card, based on the size of the family.
UNHCR will inform in case of any review of the Cash Programme through public Information campaigns.
How do I receive my cash assistance?
Your family or head of household will receive one MAIB prepaid bank card distributed at enrolment centers. The card can be used free of charge for purchases in all stores and cash withdrawal in ATMs. It is valid in Moldova only.
For each payment, you will receive an SMS message notification on the mobile phone to inform you that the cash assistance has been loaded onto your MAIB card.
All the cash payments will be deposited on the same card – KEEP YOUR CARD AND PIN SAFE!
This poster explains the cash enrolment and payment process in detail or consults answers to frequently asked questions.
How can I enrol for cash assistance?
Enrolment for cash assistance is done through an in-person pre-appointment ONLY. Come to an enrolment centre to request cash assistance enrolment. You will be scheduled for a cash assistance appointment via a phone call/SMS.
For people with disabilities and/or severe medical conditions who are unable to approach a cash centre, please call the helpline – 080010823.
UNHCR or one of its partners will contact you directly by phone or through electronic message to provide you with the appointment details.

For more information on enrolment, consult the privacy notice.
How can I continue receiving my cash assistance (verification)?
To be eligible for more payments, UNHCR and its partners conducts a verification exercise in enrolment centres. UNHCR conducts such verifications periodically in order to verify that the assisted persons remain in country and to update the individual registration records.
All beneficiaries will be invited by UNHCR and its partners CRS, Caritas Moldova and Diaconia for verification interview.
The verification interview will be conducted in person with all members of family at the nearest enrolment center. The head of the households will receive an SMS notification to come with all family members to the nearest enrolment center for verification interview. Do not come to an enrolment center without the appointment
For people with disabilities and/or severe medical conditions who are unable to approach a enrolment centre, please call the helpline – 080010823 or select both options: Verification Interview for cash assistance (continuing payments) "Mobile Interview (Home visit)".
After completing your verification, you will receive an SMS confirming your next payment. For further information on the verification activities or in case you changed your phone number, you can contact the helpline at: 0 800 10823.
This poster explains the verification process.
Where are the enrolment centres located?
Enrolment centers are open in Moldova: Chisinau, Donduseni, Balti, Ungheni, Orhei, Causeni, Cahul.
The enrolment centres are open from 9:00 am – 5:00 pm from Monday to Friday on appointment only.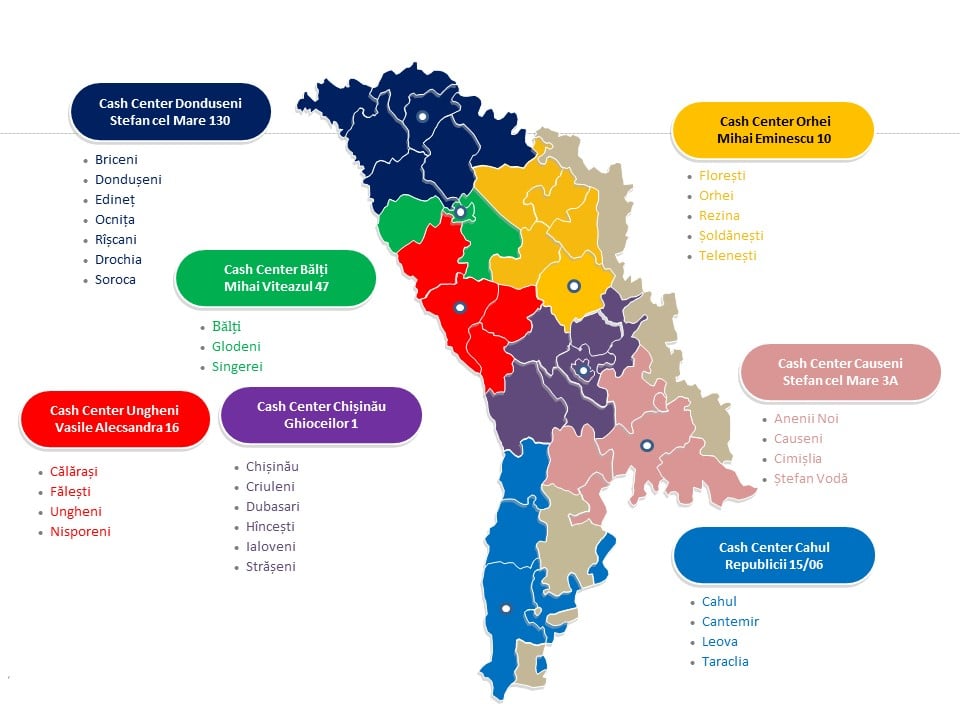 Protect yourself and your family from fraud schemes
Your personal information and identity documents should always be kept safe and confidential.
Only share your personal information with trusted aid agencies and authorities when asked.
Never give away your personal information on social and untrusted websites.
Complaints or feedback
If you have any complaints or feedback, please send us an email at [email protected], or visit the web page for more information https://help.unhcr.org/moldova/green-line/ or visit Feedback Form Short – Moldova (unhcr.org). (including the QR)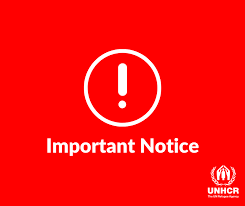 All UNHCR services and activities are always free of charge. At no point will you be asked to pay for any of the services provided by UNHCR or any of its partners.
Partners: