ATTENTION! The following information is meant for people who are registered with Thailand UNHCR and have a valid UNHCR card: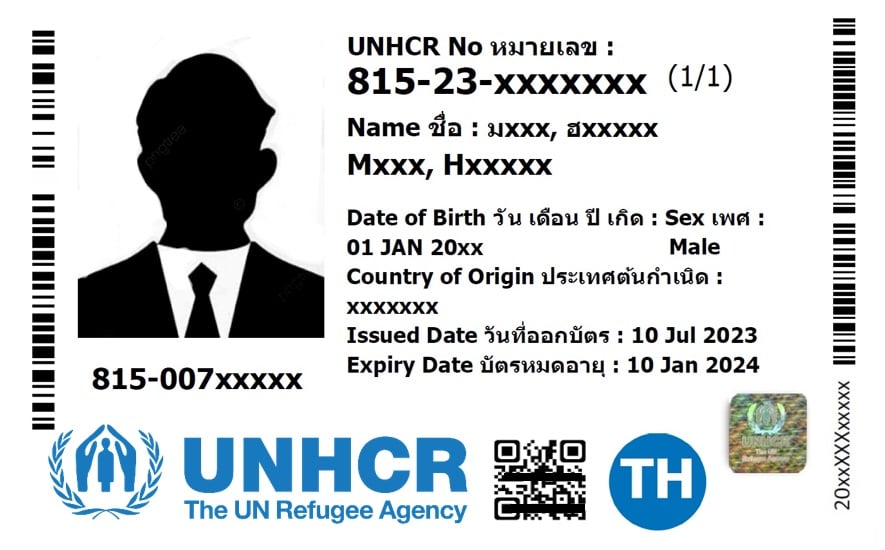 It is common to feel sad, worried, confused, scared and even angry. 
People who are forced to leave their home countries because they are not safe may feel all of these things. Living in a new country where you still do not feel safe can make these feelings worse or create new stresses.
---
What can I do if I am feeling overwhelmed or depressed? ⬇️
Talk to people you trust. Contact your friends and family and support one another.
Talk to a doctor or other healthcare worker, social worker, community volunteer, or another trusted person in your community (e.g., religious leader or community elder).
Draw on skills that you have used in the past during difficult times to manage your emotions during this time.
Make an appointment to speak to a mental health support specialist.
---
What is mental health support? ⬇️
Needing mental health support does not mean you are "crazy".  It means you are having a difficult time and are doing your best to feel better.  Don't let other people discourage you from getting the help that you need.
There are different types of mental health support providers that can help in different ways.  Learn more about this below.
Information about mental health support:
What you tell a mental health support provider is confidential, including from your family members.
It is important that you can communicate and understand well. Ask for an interpreter if you need one!
Medication for mental health issues can only be prescribed by a psychiatrist. Most mental health issues are addressed by talking to a mental health support provider and not medication.
Be patient with yourself and the process. Mental health support is a process that takes time.  Usually, people need several sessions to start to feel a difference.
---
What's the difference between a psychosocial counsellor, psychologist and psychiatrist? ⬇️
➡️Psychosocial counsellor: a person trained to give advice and support for patients experiencing  personal, social, or psychological problems.
➡️Psychologist: a professional person that specialises in treating mental, emotional, and behavioural disorders. Cases are often referred to a psychologist for psychological assessments and/or intensive counselling for more serious mental health issues.
➡️Psychiatrist: a medical doctor specialising in diagnosing and treating mental illness, including prescribing medication when necessary.
---
Where can I go for mental health support? ⬇️
There are three main service providers for mental health and psychosocial support available for asylum-seekers and refugees. Counselling services are available for asylum-seekers and refugees no matter your nationality, gender, age, religion and socioeconomic status.
➡️Bangkok Refugee Centre (BRC) Medical Unit
To request psychosocial counselling at BRC, please contact BRC's Health Information and Referral Desk.
➡️ Jesuit Refugee Services (JRS) Mental Health and Psychosocial Support (MHPSS) Team
 To request psychosocial counselling at JRS, one of the NGOs in Thailand supporting refugees and asylum-seekers, please contact JRS directly.
 Counselling services for refugees and asylum-seekers focus on those struggling with:
the challenges of living as a refugee in Thailand;
traumatic or stressful experiences in their home country; or
other extreme anxiety or stress.
JRS counsellors can talk to you privately and in a safe environment, and the counsellor can also provide psychosocial support through group activities. For specialized issues, referrals to a psychiatrist are possible.
 ➡️ Tzu Chi Foundation Psychiatric Services
You can make an appointment on the webpage to see a psychiatrist at Tzu Chi Foundation.  
---