ATTENTION! The following information is meant for people who are registered with Thailand UNHCR and have a valid UNHCR card: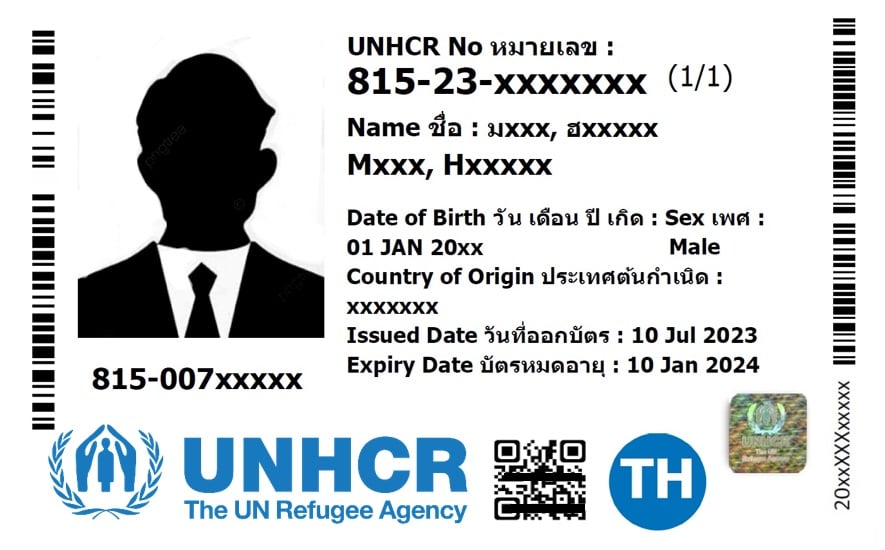 ATTENTION! All UNHCR services are free of charge!
Voluntary Repatriation is the safe and dignified return of any refugee and asylum-seeker to their country of origin based on a free and informed choice.
Participation in the project is strictly voluntary, and the participants can change their minds anytime.
Please note that if it is considered too dangerous to return home, UNHCR and IOM cannot help you return.
Currently, UNHCR seeks to utilize the Assisted Voluntary Return and Reintegration (AVRR) Project from the International Organization for Migration (IOM) to support those that desire to return to their home country.
---
Who can receive support from UNHCR and IOM to return to their country of origin? ⬇️
Newly Arrived Asylum-Seekers
Asylum-Seekers rejected at first instance
Refugees
---
How can I participate in Assisted Voluntary Return and Reintegration (AVRR) program? ⬇️
You can ask to be helped to return through the AVRR programme by email, over the telephone, in person at the IDC or in person during legal counselling.
All requests should be sent directly to UNHCR through the channels listed on Contact us.
---
What happens after I request voluntary return? ⬇️
After you request to return to your country of origin, you will be counselled by UNHCR.
UNHCR will inform you about your country of origin's situation and the return process, and you will be asked to confirm your decision to return to your country of origin.
Upon your confirmation, UNHCR will send an application request for "Assisted Voluntary Return and Reintegration" (AVRR) to IOM for their review and assessment.
*Important:  There are some countries where assisted voluntary return is not possible due to the unsafe conditions in the country. 
What happens next?
If you are determined eligible for the program, IOM will oversee travel arrangements and departure formalities from Thailand, including obtaining an ICRC Travel Document (if necessary) and exit permit from the Thai government.
IOM will help you obtain travel documents such as a passport or emergency travel document.
IOM staff will conduct a pre-departure counselling session with you to share information about procedures at the airport before you depart Thailand.
IOM staff will provide airport assistance when you leave Thailand, transit in another country, and arrive at your home country.
IOM may be able to provide some support upon return to your home country, but this depends on certain factors. Please contact IOM for more information.
If you require additional information on Assisted Voluntary Return and Reintegration, please contact IOM at the following contact details:
Email: IOM Thailand – Bangkok – AVRR

[email protected]

Mobile phone: +66 061 410 9002, +662 343 9327
WhatsApp/ Line: +66 061 410 9002
---
How can I leave Thailand legally for resettlement or voluntary repatriation if I entered illegally or overstayed my visa? ⬇️
If you come to Thailand without legal or valid travel documents, you must go to the immigration officials to prosecute immigration violations before you can leave.  You will have to pay the fine according to the court verdict, with a maximum fine of 20,000 Baht per person. Individuals may be detained for up to five working days (or less) at the Immigration Detention Centre (IDC) in Bangkok before departure.  Children under the age of 14 are not required to be detained at the IDC before departure.
If you entered Thailand legally and have a valid passport but overstayed your visa, you can pay an overstay fine to immigration officials at the airport on the day you leave. The fine is 500 Baht per person above 15 years of age per day overstayed, with a maximum fine of 20,000 Baht per person.
---