Welcome to "Budapest Helps!" Info and Community Center! Please drop in to visit us and learn more about activities we are offering or sharing your suggestions with us! UNHCR and IOM (International Organization for Migration) staff will be happy to assist you!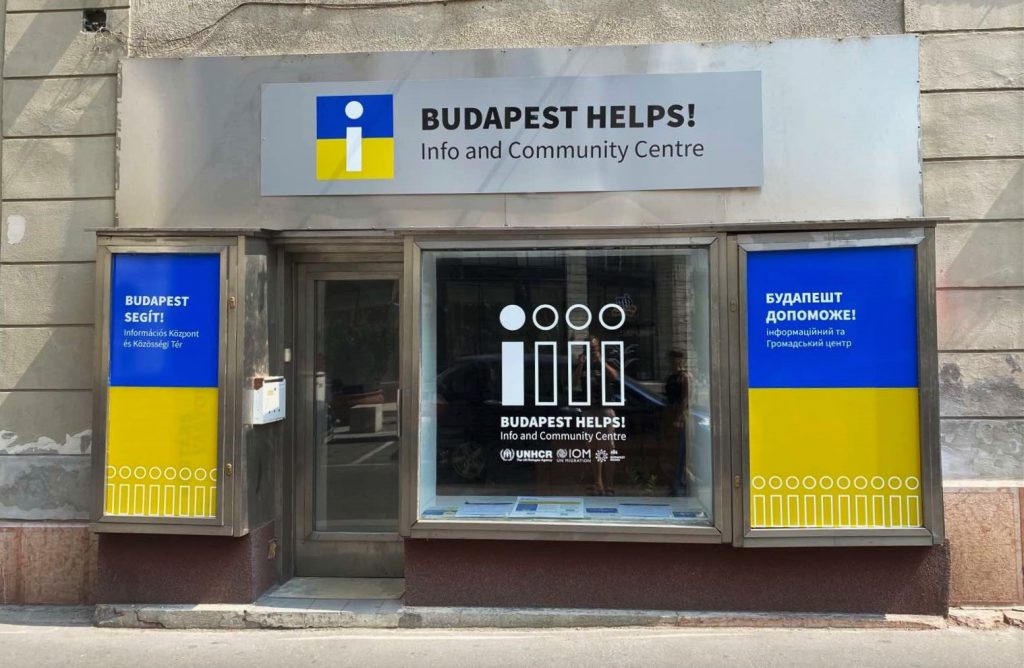 Currently planned:
Provision of information and information sessions on relevant topics: legal counselling, access to education and support on school enrolment, access to health care, employment assistance, support with administrative issues, etc.
Information for third-country nationals on accommodation, ticketing, temporary residence permit, etc.
Children's programs (arts and crafts, robotics classes, etc.)
Recreational activities through art and culture
Hungarian and English classes
Arts programming, arts performances and workshops
Awareness raising and empowerment programs
Community support programs
Ukrainian cultural and community events, and more!
Languages spoken
Hungarian, Ukrainian, English, Russian
Opening hours
Monday-Saturday
8 a.m. – 8 p.m.
Sunday
12 p.m. – 8 p.m.
Location
Budapest, 1052, Bárczy István utca 1 -3.
Contact number
You may contact the Refugee Toll-Free number: +3680984583 (Monday-Friday from 8am to 5pm)
Email