Save/Download the page's content as PDF below so you have the information even if you do not have access to wifi/internet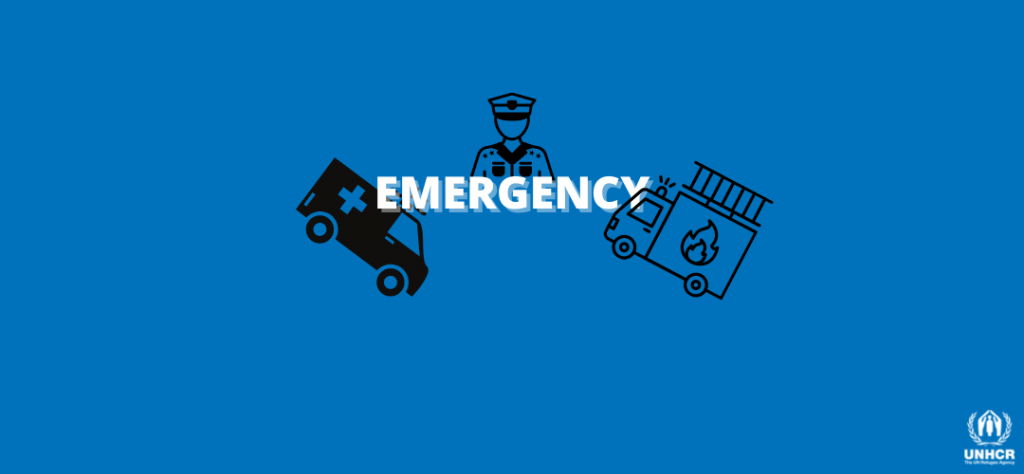 Emergency numbers
European Emergency Service 112
Police: 100
Fire Service: 199
Medical Emergency: 166
Coast Guard: 108
Information and hotlines
Human trafficking resource line
Phone number: 1109
Languages: When you call, you will hear a message played in Greek then English. There are operators available to speak to you in a number of other languages – but you must first press 2 in order to speak to a live call specialist.
---
General Secretariat for Gender Equality
Phone number: 15900
Languages: English, Greek
---
Restoring Family Links (Hellenic Red Cross)
Phone number: 210 52 300 43
Opening hours: Mon – Fri: 08:30 – 14:30
Languages: English, French, Greek
---
Child Protection
National Emergency Response Mechanism (NERM) Hotline for unaccompanied children in precarious living conditions
+30 2132128888 and +30 6942773030
CALL the NATIONAL EMERGENCY RESPONSE MECHANISM (NERM), Special Secretariat for the Protection of UAM (SSPUAM – Ministry of Migration and Asylum), for all unaccompanied children in precarious conditions.
The NERM Hotline assists in identifying and locating children in need (0030- 2132128888 και 0030- 6942773030, via WhatsApp and Viber) that is available in 6 languages, and in the following days and hours:
Monday – Friday 08:00 – 22:00
Saturday 11:00 – 19:00
The Helpline and the Mobile Units in the field:
Ensure that children are never exposed to the dangers of abuse or exploitation in the streets.
Assist in finding and protecting unaccompanied minors that are homeless or in other precarious living conditions.
Provide urgent accommodation.
Facilitate immediate registration with the local authorities.
Provide psychological, legal, and medical support and interpretation.
Conduct the Best interest assessment.
For a child or teenager or if you know a child or teenager who is a victim of abuse, in immediate danger or needs psychological support
Phone number: 1056
Languages: Not all languages are available at all times. People from the hotline might call you back with a translator. The following languages are supported: Arabic, English, Farsi, French
European Hotline for Missing Children Phone number: 116000
European Helpline for Children and Adolescents Phone number: 116111
For other helplines for children please click here
---
Suicide risk (Klimaka)
Phone number: 1018
Languages: English, Greek
---
LGBTI support hotline
Information about support available for lesbian, gay, bisexual, transgender and intersex (LGBTI) persons in Greece.
Phone number: 11528
Opening hours: Mon – Fri: 13:00 – 21:00
Languages: English, Greek
French is available on request, some other languages can sometimes be arranged for a follow-up call via Skype. Requests for these Skype calls can be made by email.