New Appointment System unh.cr/62c2a30b5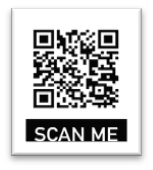 Please be informed that:
As of 15 August 2022, please submit individual inquiries and requests for in-person counselling appointment to UNHCR Indonesia through our new KOBO form, accessed here: unh.cr/62c2a30b5.
All in-person counselling with UNHCR Indonesia is by appointment only.
All requests for in-person counselling should be submitted via the above KOBO link. After submitting your request for in-person counselling in the KOBO link, please wait for UNHCR's confirmation message or phone call with the specific date and time of your appointment.
Please come to UNHCR Indonesia on the designated date and time of your appointment. UNHCR cannot accommodate walk-in counselling without an appointment.
Please submit all individual case inquiries to UNHCR Indonesia through the new KOBO form.

UNHCR does not receive individual case inquiries via telephone.

UNHCR does not receive hard copies of letters and documents. Scanned copies of letters and documents can be submitted via below email.

Please submit your KOBO inquiry only one time. If you are inquiring about more than one issue, please submit one KOBO form per issue. Kindly make sure to select the subject that accurately describes your inquiry.

Multiple queries on the same issue, or mis-labelled inquiries, will result in a delayed reply.
UNHCR and partners can be contacted via the following channels:

UNHCR Legal Protection Hotline : 0811 9840 643

CWS Hotline (Health Emergency) : 0811 8161 511

CRS Hotline (GBV) : 0811 9670 250

CRS Hotline (Socio Economic Assistance) : 0811 1499 871
* Please note that Hotline phone numbers are reserved solely for the designated purpose and are not a case inquiry channel.
All services provided by UNHCR and partners are free of charge. If you have witnessed fraud or corruption, or if you have been asked for money or anything else in exchange for UNHCR services, please report to:
UNHCR Indonesia
15 August 2022