For up-to-date information from the Government of Poland: visit ua.gov.pl | For help: PomagamUkrainie
For specific questions about receiving a Polish PESEL number, visit here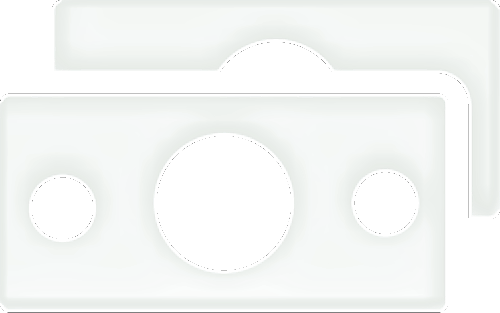 For updated information about UNHCR Cash Assistance, visit the tab below
👩 🧑 Are you under age 18? Click here!
Welcome to the dedicated information page for new arrivals from Ukraine. Detailed information and links to resources are available in the tabs below:
---
Important resources for you and your family
In addition to information on this HELP page, the Polish government has established an official website, phone line, and e-mail with information and resources for you:
Additional information can be found at the Halina Nieć Legal Aid Center: click here
You can also contact UNHCR directly for any questions at:
---
UNHCR Cash Assistance
Important: Changes to UNHCR's Cash Assistance Programme
UNHCR's Cash Assistance program is changing. New eligibility criteria to best help those most in need will be announced soon.
UNHCR will not be receiving new requests for enrolment in cash assistance until changes are finalized

If you have already submitted a request for enrolment

: you do not need to do anything additional! UNHCR will continue reviewing requests for appointments that it has already received. Due to the very high volume of requests, it may take over 1 month to receive an SMS for an appointment after your request
Very critical or extremely urgent cases will continue to be considered on a case-by-case basis
Check back here for more information in the coming days. We will keep you informed about the programme here.
---
Important Information about UNHCR's Cash Programme
UNHCR has begun enrollment in Warsaw for its transitional cash assistance programme for new arrivals from Ukraine.
 What is UNHCR's cash assistance programme in Poland?
Starting in March, UNHCR will be providing short-term cash assistance to new arrivals from Ukraine to support with their transition and integration into Polish systems
The programme is different from any support system provided by Poland, including PESEL registration
UNHCR does not conduct refugee registration or status determination. It is only enrolment for humanitarian assistance
How much is the value of cash assistance?
Per month, eligible recipients will receive 700 Zloty for 1 person + 600 Zloty per additional family member (with a cap of 4)
Cash assistance is provided one time per month, for a minimum of 3 months
Who is eligible for UNHCR cash assistance?
You and your family are eligible if you are living in Poland and you fled Ukraine on or after 24 February 2022 (you do not need to hold Ukrainian citizenship to benefit, as long as you can prove that you held legal residence in Ukraine). Only one family member needs to have left on or after 24 February
If you left Ukraine after 24 February and first passed through another country before entering Poland, you are still eligible.
A "family" means: an adult, a spouse or civil partner, and children below age 18.
If you have other family members (for example, grandparents, adult children): you can request the same appointment, but they may be enrolled separately and need to provide a separate phone number during enrolment at the center
Children should be accompanied by an appointed caregiver/legal guardian
How can I schedule an appointment to enrol for cash assistance?
See the information above about how to schedule an appointment on this page
After you request an appointment, UNHCR will send you an SMS. Due to the very high volume of requests, the text message may take up to several weeks to be sent to you after your request
I did not get a stamp in my passport. Am I still eligible?
 Yes. to be eligible for cash assistance, you must have arrived after 24 February 2022.
When you come to the UNHCR Cash Enrolment Point, please bring any type of evidence you have that can show your date of entry to the country
Where are UNHCR's Cash Enrolment Points? When are they open?
You must have an appointment before coming to the center
Currently, UNHCR and its partner have Cash Enrolment Points open in Warsaw,  Kraków, Poznań, Gdańsk, Gdynia, Ostróda, and Wrocław


Warsaw: Kamionkowska 11. Monday – Friday, 8:00am-4:00pm
Kraków: TAURON Arena, Gate 1, Stanisława Lema 7.  Monday – Friday, 8:30am – 4:00pm
Poznań: Galeria Malta, Maltanska 1, Floor 1 (upstairs).  Monday – Friday, 8:00am – 4:00pm
Gdynia: 10 Lutego, 26, Monday-Friday, 8:30am-4:30pm
Gdańsk: Wały Piastowskie 1, Monday-Friday, 8:30am-4:30pm
Ostróda: Jana lll, Sobieskiego 9/pok, 127. Monday-Friday, 8:30am-4:30pm
Wrocław: Piłsudskiego 69/73. Monday – Friday, 8:00am-4:00pm
Other Cash Enrolment Points will soon open across Poland
What should I bring to my enrolment appointment?
You should bring your passport, ID, or any other document that can prove your identity
You should also bring any document that proves your date of entry into Poland
All adults in a family must have a Polish mobile phone number. You cannot share phone numbers between different adults or families.
How do I access my cash assistance once I'm enrolled?
After receiving an appointment, families and individuals will go to a designated cash enrollment point run by UNHCR where they will provide information and fingerprints for enrollment in a secure database for assistance (UNHCR is not registering you as a refugee). All eligible family members must come in person to the enrolment point, including children.
Immediately after enrolling: receive a unique password on your Proof of Enrollment form. Do not share your password with anyone!
At least one day after enrolling: receive an SMS with a unique BLIK code and the monetary value of your assistance
You will then have 7 days to withdraw the full amount of your assistance from most ATMs in Poland (Santander Bank, PKO BP, Millenium, BNP Paribas, mBank, ING, SGB, Euronet, Planet Cash). You can only use your BLIK code one time and must withdraw the

FULL amount

.
After 1 month: you will receive a new BLIK code. This will let you withdraw a second payment of equal value. Use your new BLIK code and original password.Assistance is one time per month, for a minimum of 3 months.
If you change your phone or lose your BLIK code: return to a UNHCR cash enrollment point
For technical problems with the ATM or bank, call: 61 85652 66
Why do I need to provide my fingerprints to receive cash assistance from UNHCR?
Enrolling your fingerprints helps to protect your unique access to cash assistance and guard against fraud. This is because it is very difficult for someone else to copy your fingerprints and pretend to be you
UNHCR is not collecting your fingerprints as part of any refugee registration or status determination. It is only for humanitarian assistance
All of your information, including your fingerprints, will be stored in a secure UNHCR database
Does receiving cash assistance require me to stay in Poland?
No. You will only be able to access your cash assistance from within Poland, but you are not obligated to stay on Polish territory.
---
Arrival to Poland
Any person hoping to enter Poland from Ukraine will be allowed to enter
You can enter Poland even if you do not have documents
If you can, bring your most important documents (passport, birth certificate, medical records)
You do not need a COVID test or proof of vaccination to enter, and there is no quarantine
You can cross a border by car or on foot.
You might be waiting many hours to cross the border – if you can, bring food, water, and blankets
Small pets can enter without restrictions. Dogs and cats should have a microchip and vaccination, but officials can waive this requirement at the border
After you arrive, you have the option to go to a nearby reception center for help (a bus will be waiting)
---
Staying in Poland
Anyone leaving Ukraine and any citizens of Ukraine already in Poland can legally stay
If you wish to seek international protection in Poland, you have a right to apply separately
If you are already in Poland and your residence permit expires, you will be allowed to stay
On the Government of Poland's dedicated website (ua.gov.pl), you can find information about:
---
Accessing Services in Poland
Anyone leaving Ukraine who needs help can go to a reception center or information point
You can go to a reception center from the border, or to any information point at railway stations. For a list of reception and information points, visit here.
On the Government of Poland's dedicated website (ua.gov.pl), you can find information about:
You can also ask for help or services through the Government of Poland website: https://pomagamukrainie.gov.pl/
Important Health Resources
Emergency number: 112
State Emergency Medical Services: 999
Police:  997
Fire brigade:  998
Health-related hotline of the National Health Fund (24/7):  800 190 590
Health-related emergency hotline of the Ministry of Health: 800 137 200
Psychological emergency hotline (24/7)

For children and teenagers: 800 12 12 12
For adults:  800 70 2222

Polish Red Cross for missing relatives/friends:  22 32 61 210
COVID -19 vaccination point: 989
Find More Specific Health Information for your city:
Warsaw   Poznan   Wroclaw   Lodz   Gdansk, Gdynia, Sopot Krakow Rzeszów/Przemyśl
Dedicated services for women
 Centrum Praw Kobiet
Information, general and specialized support for Ukrainian women including women who have experienced gender-based violence (GBV). Phone operators have received basic GBV training, can facilitate referrals to GBV specialists and arrange face-to-face psychological and legal counseling.
+48 800 10 77 77 (Ukrainian language), Monday – Friday 10:00-18:00
+48 600 070 717 (Polish language), 24 hours / 7 days per week
Feminoteka
Hotline for women who experience violence including sexual violence. Referrals for psychological, social support and legal assistance
+48 888 88 79 88 (Ukrainian and Russian languages), Monday – Friday 14:00-17:00
FEDERA
Gynecological hotline for refugee women and girls from Ukraine 
+48 573 185 626 (Ukrainian language), Mondays, Wednesdays, Fridays 17:00-21:00
---
International Protection and Services in Poland
In Poland, the Government (not UNHCR) is responsible for processing international protection claims, recognizing someone as a refugee, and facilitating their integration
International protection (refugee status) applications can be submitted:
Directly at the border to Border Guards
From within Poland at any time to a Border Guard branch or post
Important Note: once you apply, you must stay in Poland while your claim processes, and you cannot work for 6 months
For more information in accessing international protection in Poland: Accessing International Protection
---
Relocation to the United States, Canada, or another country
Any person wishing to relocate to another country must directly consult that country's Embassy websites or information portals about procedures
UNHCR does not conduct resettlement out of Poland and cannot help with travel
UNHCR in Poland does not conduct refugee status procedures to facilitate relocation
Country-specific Information:
---
If you feel you are in danger of human trafficking
If you feel you are in danger of human trafficking, call 112, or the La Strada helpline for trafficking: +48 226280120