📠 Please note that fax will no longer be used from 1 September 2022. For all requests related to registration you can write to 📧[email protected]. For protection-related requests, please write to 📧[email protected]. You will receive an answer within 48 hours. 🆘In case of arrest or refoulment, contact the hotline immediately: ☎️0661696841.
ℹ️ Agents of the protection unit will welcome you at the UNHCR office every TUESDAY from 9 a.m. to 1 p.m. for any question related to protection.
📄Please note that, for the renewal of UNHCR documents, the presence of all registered family members is mandatory 👪
The school year 2022-2023 will start on 20 September 2022. If you want to subscribe your child to school, please send an email to: [email protected] or call: ☎️0772315147 or ☎️0773218541 at the latest by 30 September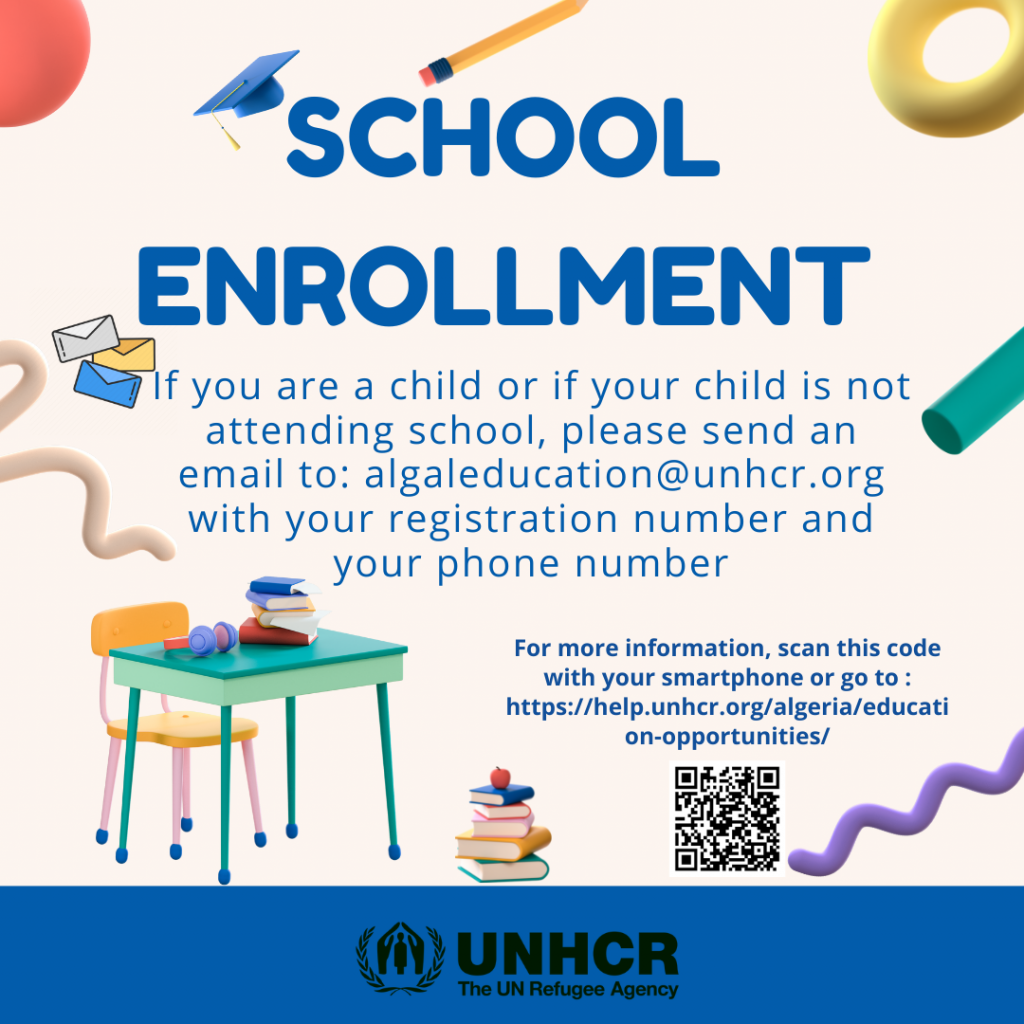 💰 All UNHCR services are FREE OF CHARGE whether they are directly provided or through its implementing partners. Any person, including a UNHCR employee, or an organisation claiming to be able to help an asylum-seeker or a refugee to receive a UNHCR service for money or favours must be reported to UNHCR immediately.
This site has been created by UNHCR in Algeria to support and provide information for refugees, asylum-seekers and other people in need of international protection in Algeria.
The page will be continually updated.