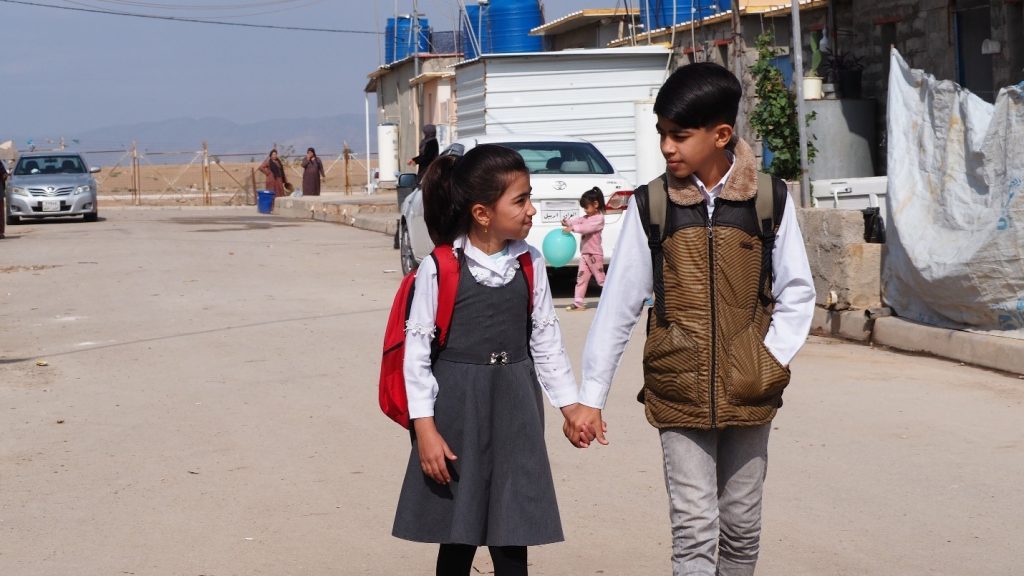 Domiz 2 Refugee Camp, Dohuk Governorate, KRI, Iraq – November 2022
Arriving in the Kurdistan Region of Iraq (KR-I) in 2012, Ghalib and his family have been living in different areas in Dohuk governorate (Kurdistan Region of Iraq, KR-I) since they arrived from Syria in 2012. After having fled violence in their home country, the family struggled to make ends meet in exile in KR-I. The family of seven children, of whom one is visually impaired and another one with a development delay, started their journey in exile in Dohuk city for seven years and ended up in Domiz refugee camp in 2019. The family moved to the camp as life outside was too expensive.
After moving to Domiz camp, Ghalib tried his best to enroll three of his children into one of the schools in the camp. As his children had been enrolled in public schools in KR-I, they had been learning in the local Kurdish language the Kurdish curriculum while the schools in the camp were still at the time teaching in Arabic. Thus, Ahmed and his two siblings remained out of school for the past three years.
In September 2022, Ghalib was able to re-enroll three of his children in school, thanks to the implementation of the Refugee Education Integration Policy (REIP) by the Kurdistan Regional Government's Ministry of Education. Now Ahmed and his siblings can go to school and learn with their classmate.
"Ahmed was a top student. I felt really upset seeing him out of school and worried about his future. When I learned about the new education policy this year, I did not waste a second to approach the Directorate of Education to obtain all necessary documents and register him at the local public school." – said Ghalib (Ahmed's father).
At Jivan School, Ahmed was the oldest of his classmates as he had to start over to make up for the years he did not go to school. The age gap with the other students does not discourage him in any way. He is simply happy to be back in school, again. In addition, he was selected by teachers as a class representative, which made him very proud. "I am excited to be back in school. I really missed flipping pages of textbooks and being with my classmates. I did not know what the future will be like for me and my sister. Coming back to the school really gives us hope." – Ahmad said enthusiastically.
October 2022 | Ahmed and Sibar sit with their father to review their lessons before their classes start in the afternoon shift. Ahmed is a ten-year-old Syrian refugee boy, who re-enrolled at Jivan public school after almost three years of being out of school while his seven-year-old sister has started her second year at the same school this semester.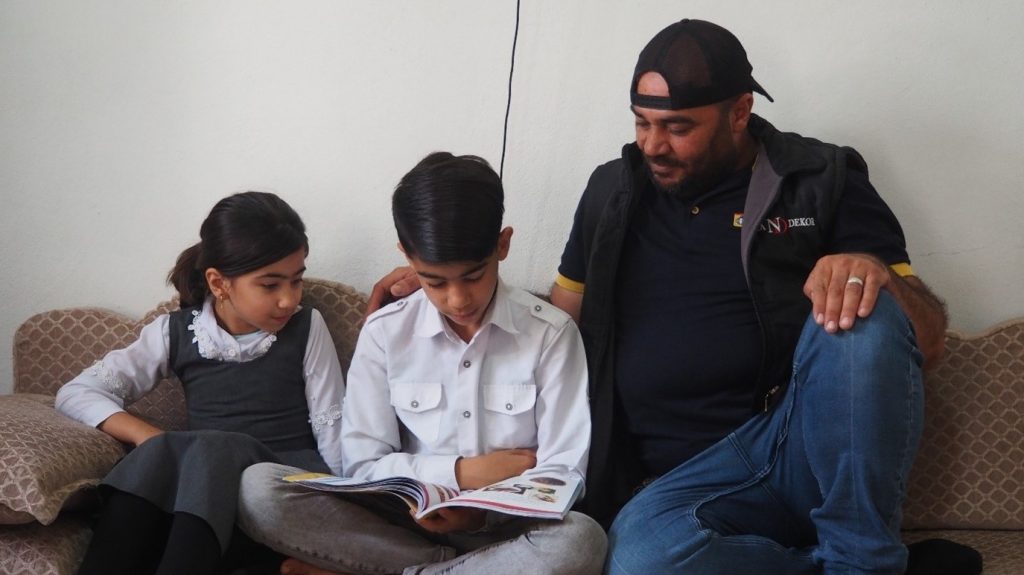 As for Sibar, she had started her first-grade last year in a school with the curriculum taught in Arabic. This year, her teachers speak in Kurdish which she is excited about. "I am happy to study in the language I speak with my family and my friends." – said Sibar.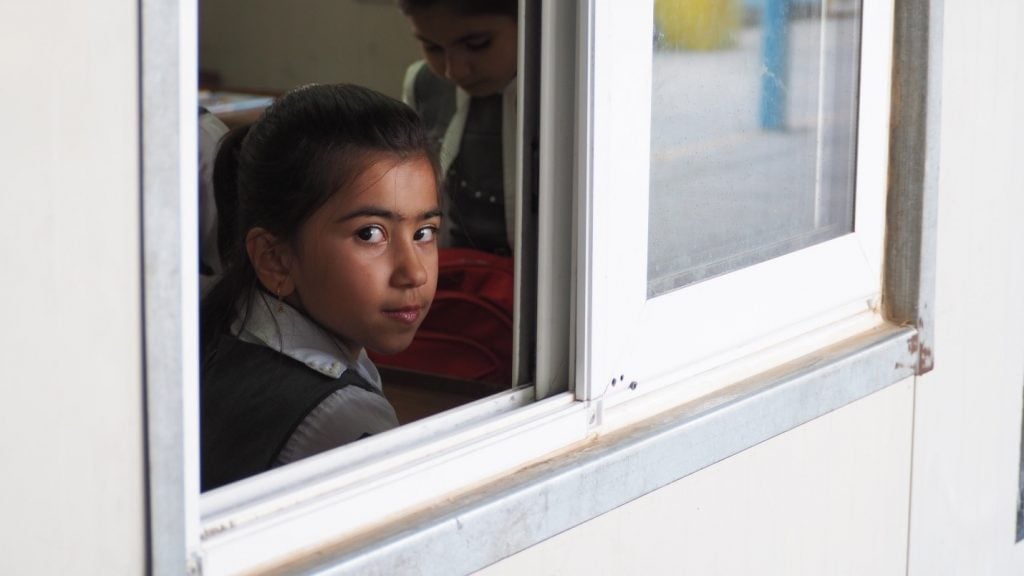 Globally, UNHCR and partners work closely with the governments to advocate for access to quality education for refugees in the public education system of the country hosting them. The REIP is a successful example, spearheaded by the Kurdistan Regional Government's Ministry of Education (MoE). The implementation of the REIP this year ensures that refugee children grade one to four have better opportunities to integrate into the local society. It allows all children to have equal access to quality education, and to be part of the same society by fostering relationships between refugee and host community children who attend school together. Not only benefiting students, the REIP also supports the regularization of qualified Syrian teachers to be entitled to equal benefits as the local teachers – which is a major success as it also helps refugee make a living and support the educational system that has welcome additional students.
By Jatuporn Cheewasrirungruang, Assc Community-Based Prot Officer and Nicole Teta Nokam, Education Officer