UNHCR in South Africa works in partnership with three Legal Assistance organisations in South Africa: Lawyers for Human Rights, University of Cape Town – Refugee Rights Unit and Nelson Mandela University – Refugee Rights Centre.
How can our Legal Assistance partners help you?
➡️ Newcomers
➡️ Documentation issues
Lost documents
Expired documents
Errors on document
➡️ Rejections of status
Appeal affidavits
Representation at appeals before the Refugee Appeal Board
Written representations to the Standing Committee
Judicial reviews in the High Court
➡️Family joining
Application for derivative status
Children's court enquiries
➡️ Children
Unaccompanied minors
Separated children
Access to schools
Joining parents
➡️ Socio-economic rights
Labour
Education
Health care
Rental/ evictions
Banking
Etc.
➡️ Civil rights
Access to justice
Rights to dignity
Equality
➡️ Durable solutions
Permanent Residence Applications
Stranded migrant applications to IOM
Protection concerns
If you have issues related to Documentation, Court matters, Detention and others that require legal support, contact the organisation that operates in your Province of residence as listed below.
---
Gauteng, KwaZulu-Natal & Limpopo: Lawyers for Human Rights⬇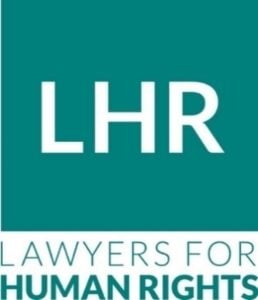 LHR is an independent, non-profit, non-governmental human rights organisation, started by a group of activist lawyers in 1979.
What services do they offer?
The REFUGEE AND MIGRANT RIGHTS PROGRAMME programme offers walk-in law clinics provide legal advice and representation, to ensure due process for asylum seekers and refugees.
This programme also has the following units:
The Refugee and Migrant Rights walk-in clinics can be found in Pretoria, Johannesburg, Durban and Musina.
No LHR Office close to you? No problem! All offices can give legal advice over the phone or by email at [email protected]
How to contact them?
If you need LHR's help, or have a question, send them an email at [email protected]
OR
Walk-in or get in touch with the LHR office nearest to you (contact details available below and here):
Pretoria

National Office

Kutlwanong Democracy Centre
357 Visagie Street
PretoriaTel: +27 (0) 12 320 2943 OR  0646474719
Johannesburg
4th Floor Southpoint Corner Building

87 De Korte Street

Braamfontein

Tel: +27 (0) 11 339 1960 OR 0660768845

Musina
18 Watson Avenue

Musina

Tel: +27 (0) 15 534 2203 OR 0767667782

Durban
Room S104, Diakonia Centre

20th Diakonia Avenue (formerly St. Andrews Street)

Durban

Tel: +27 (0) 31 301 0531 / 078 315 1269
---
Eastern Cape: Nelson Mandela University - Refugee Rights Centre ⬇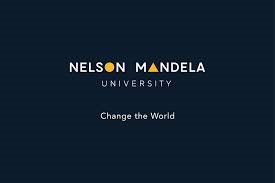 The Refugee Rights Centre operates in the human sector, focusing especially on Refugee Rights and Refugee protection in the Eastern Cape. It seeks to educate and inform refugee and local communities as well as public service providers about the rights and responsibilities of refugees and the obligations of Government departments in terms of the Refugee and Immigration Acts specifically, and the Constitution of South Africa and international legislation in general.
What services do they offer?
Undertaking measures to ensure effective legal remedies are available.
Intervention in refugee status determination process.
Provision of interventions in court cases.
Conducting training for legal professionals and government officials.
The objectives of the Centre include the provision of access to legal services to refugees, asylum seekers and migrants in towns and cities of the Eastern Cape; creation of awareness among refugee communities about their legitimate rights and how to assert these; to ensure that women migrants, refugees and asylum seekers are rendered the rights and other services due to them under the Constitution; training of different Government department officials on Refugee and Immigration Law to ensure improved services to refugees by public officials, to contribute to the eradication of institutionalised xenophobia and to intervene in incidents of unlawful arrest of asylum seekers by law enforcement agencies.
How to contact them?
If you need Nelson Mandela University's help, or have a question, send them an email at [email protected]
OR
Make an appointment by calling 041504110
08:30 – 13:00 Mondays to Thursdays
ATTENTION! No Walk-in allowed!
---
Western Cape: University of Cape Town - Refugee Rights Unit ⬇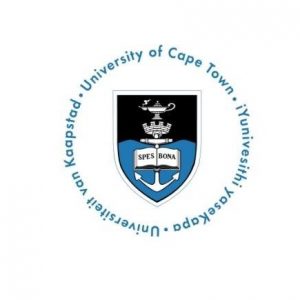 The Refugee Rights Clinic is a law clinic registered with the Cape Law Society.  They provide free legal services to refugees and asylum seekers in the Western Cape. The Clinic is professionally staffed by a team of Attorneys and Candidate Attorneys. Senior students from the UCT law faculty and visiting interns from around the world also assist the clinic in its work.
What services do they offer?
Legal aid clinic;
Research unit;
Teaching;
Advocacy and training.
How to contact them?
If you need University of Cape Town's help, or have a question, send them an email at [email protected]
OR
Make an appointment  by calling 021 650 5581
The Clinic's hours are 08:30 to 16:30, Monday to Friday and closed every day for lunch (13:00 to 14:00)
(Urgent matters require no appointment)
Whatsapp Lines
Children's Clinic: (27) 63 656 5080
Status Determination Clinic: (27) 72 499 8146
Detention and Rights Clinic: (27) 78 594 5591
Once you request for an appointment, consultations with clients are conducted Monday to Thursday from 08:30 until 13:00 only.
Cape Town
Kramer Law School Building
Middle Campus
1 Stanley Road
University of Cape Town
Rondebosch
7708
Cape TownTel: +27 (0) 21 650 5581WhatsApp Lines
Children's Clinic: (27) 63 656 5080
Status Determination Clinic: (27) 72 499 8146
Detention and Rights Clinic: (27) 78 594 5591
For more information on the services offered by the UCT Refugee Rights Unit (RRU), please click on the link: Refugee Rights Unit (uct.ac.za)
---
Related information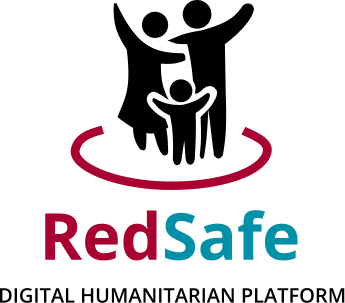 Download the
RedSafe
app from the International Committee of the Red Cross (ICRC) or visit the 
web app
 for trusted and reliable information on this topic. RedSafe is a digital humanitarian platform providing safe and secure services for people affected by conflict, migration and other humanitarian crisis. It provides trusted and reliable information on humanitarian services as well as a digital vault in which to store important personal documents. Certain features of RedSafe are available offline and personal data is safely stored on the ICRC servers protected by ICRC Data Protection rules. The app can be downloaded in google play, the app store, or accessed in the
web
. For more information visit our
landing page
. <<
Back to South Africa homepage
>>
Select another country on our Help page