This website has been created by the UN Refugee Agency -UNHCR- in Guatemala, to provide information and guidance to people who are in transit in Guatemalan territory, refugees, and asylum seekers in Guatemala.
Did you leave your country and need guidance?
If you are afraid to return to your country because your life is in danger, you can request protection as a refugee in Guatemala. If you are accompanied by your family, you can include them in your application, and if they are still in your country of origin you can also indicate it.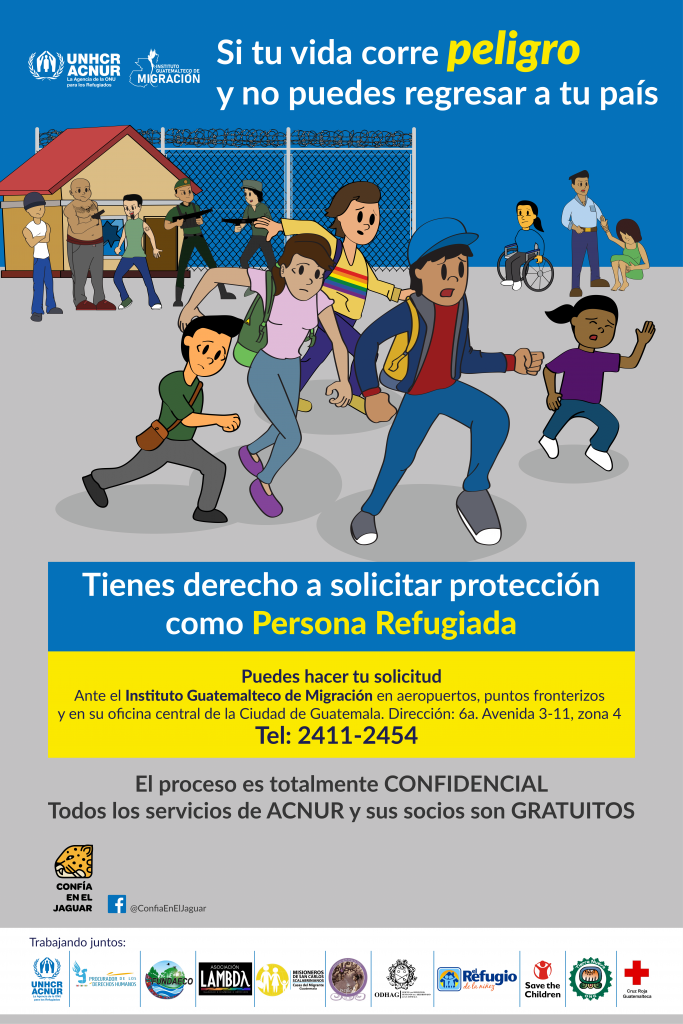 On this website, you can find information about the process to request refugee status in Guatemala, find out which institutions and organizations can support you, and learn about your rights and responsibilities.
Contact us by phone or WhatsApp to receive information and guidance:

+ 502 42 18 58 98


— Contact us on WhatsApp here.
IMPORTANT: UNHCR´s attention will be adjusted according to the response of the Guatemalan government on COVID-19 issues.
---

You can also apply for refugee status directly at the Department of Recognition of Refugee Status -DRER- at the Guatemalan Migration Institute – IGM-.
Phone: +(502) 2231 7200
Temporary schedule: 7:00 to 15:00 from Monday to Friday.

Address: 7th avenue 14-44, Zone 9, La Galería Building, Office 15B.