What is sexual and gender-based violence?
Sexual and gender-based violence (SGBV) is violence committed against a person because of his or her sex or gender. It is forcing another person to do something against his or her will through violence, coercion, threats, deception, cultural expectations, or economic means. Although most victims and survivors of SGBV are girls and women, boys and men can also be harmed by SGBV.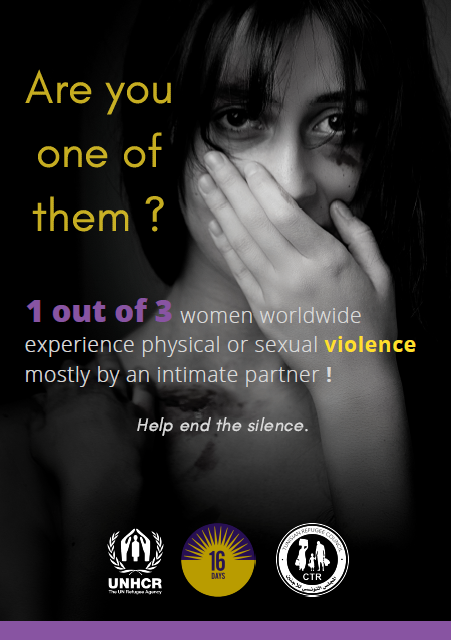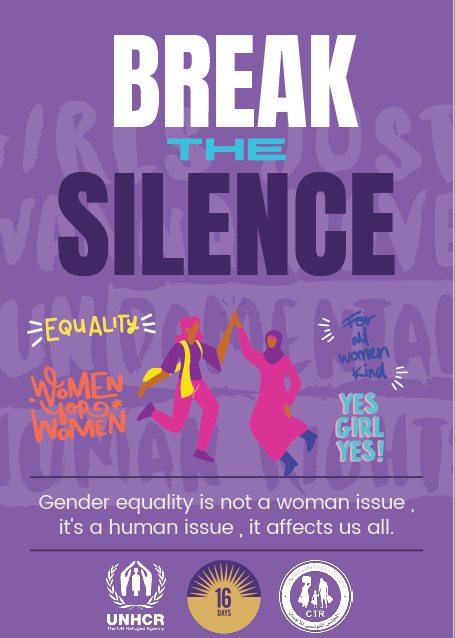 Reporting and seeking help
If you are exposed to any type of sexual and gender-based violence by a family member or a person from outside your family, or if you are an eyewitness to such violence, please remember that you have rights under Tunisian law. If your circumstances do not allow you to report a violent incident on your own, you can approach UNHCR or its partners in order to obtain assistance.
UNHCR and its partner offer:
Legal counselling and assistance,
Psychological and psychiatric counselling and assistance,
Psycho-social counselling and assistance
Facilitate safe and confidential referrals to other service providers
Educational activities and counselling,
Counselling on access to rights and services for persons with special needs.
Be aware that UNHCR and its partner organizations can provide you with the mentioned services. Additionally, UNHCR and its partner organizations may also provide you with the following services, after reviewing your request for assistance:
Interpreter assistance for your medical and legal proceedings
Home visit for social and financial assistance
Services offered by UNHCR partner (Tunisian council for refugees – CTR)
Case management
Psycho-social support
Financial assistance for Extremely Vulnerable Individuals (EVIs)
Monthly meetings to assess protection claims
Awareness sessions and activities
Livelihood opportunities
ALL services provided by UNHCR or any of its partners are FREE of charge.
You can contact UNHCR`s partner the Tunisian Refugee Council on the following helplines:
CTR North: +216 58 574 595
CTR South: +216 58 574 596
Other service providers (you can also contact the following associations to seek help):
Nebras Association
The Tunisian Institute for the Rehabilitation of survivors of torture (NEBRAS) is a Tunisian non-profit association that promotes the rehabilitation survivors of torture and victims of psycho-trauma since 2018.
Nebras offers psychological and medical care, if necessary (medical consultations, radiographic examinations, check-ups, etc. ) totally free of charge.
Address: 22, Rue Hassen Ibn Nooman, Belvédère, Tunis.
Contact: 00216 97 999 692 – 0021697 999 694 – 0021697 999 695
Email: [email protected]