If you are lesbian, gay, bisexual, transgender or intersex (LGBTIQ+) and you have been forced to flee because of your identity. UNHCR and its partners can help you through the following services: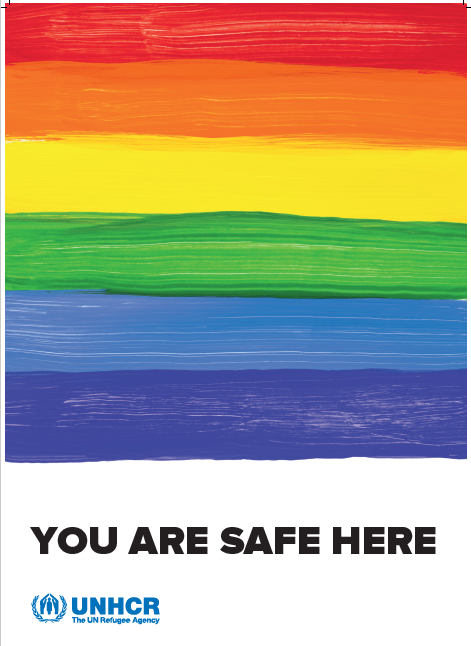 Assistance navigating the health care system,
Providing referrals to local services
Providing counseling and mental health services
Social and cultural groups activities
Support with social integration, life skills, and learning opportunities
ALL services provided by UNHCR or any of its partners are FREE of charge.
You can contact UNHCR`s partner the Tunisian Refugee Council on the following helplines:
CTR North: +216 58 574 595
CTR South: +216 58 574 596
Other service providers (you can also contact the following associations to seek help):
Mawjoudin Association
Mawjoudin association works on:
Providing information and support for LGBTIQ+ Asylum seekers in Tunisia
Providing counseling for LGBTIQ+ Refugees, Asylum seekers and migrants.
Providing safer spaces and activities for LGBTIQ+ Refugees, Asylum seekers and migrants
Psychological support
Finding LGBTIQ+ friendly doctors, psychiatrists and psychologists
Free-time activities
All services provided by Mawjoudin are free of charge.
Contact details
Mawjoudin Asylum help and info-line: +216 52 059 626
Mawjoudin info-line: +216 52 607 080
Mawjoudin help-line: +216 55 330 055 / +216 71 330 561
Email:

[email protected]

@mawjoudinweexist
Association Tunisienne de Prévention Positive ATP+
Association Tunisienne de Prévention Positive ATP+ can help you with the following:
1/ Medical :
Appointment making for STIs and STDs checkup
Purchase of medicines and reimbursement of medical care
Providing diapers and baby milk for HIV-positive mothers: lesbians, bisexual or sex workers
2/ Psychosocial:
Psychological assistance through individual sessions, discussion groups,
Discussion workshops or training sessions
3/ Legal:
Through consultations, legal support and capacity building
4/ Prevention:
Screening, support, condoms, and lubricants through the association's peer educators and social and health workers
5/ HIV/AIDS care:
Orientation, support, follow-up, disability cards, etc.
Contacts