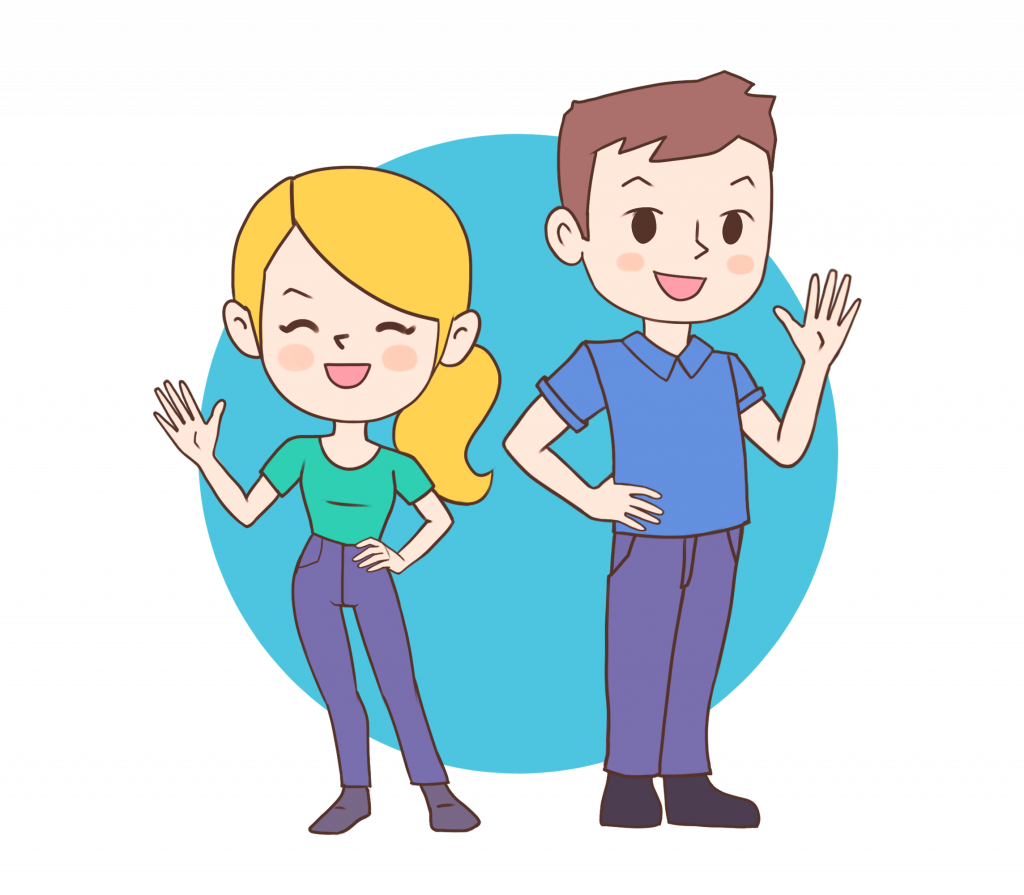 Are you under 18 and arriving from Ukraine? If you are, this information is for you😉! You will find official information about helpful services created to support children and young people who have had to leave 🇺🇦 Ukraine and are now in Romania 🇷🇴. 🤝
---
I'm under 18, what do I need to know about my rights here?
You are welcome in Romania and have the right to stay in Romania 🇷🇴🙌. You and your family are legally safe here and no one has the right to force you to go anywhere you don't want to.  The government authorities and many local and international organisations are here to help you.  You can get help with accommodation, food, transport, health and schooling for you and your family.  You can find more information about this here. As a child, you have special rights such as the right to stay with your family, to go to school, play and get help if you have been hurt and to have your ideas and views taken seriously.
---
What else should I know?
If you have documents that show who you are – such as an ID card or passport –keep them safe! Nobody is allowed to take these documents from you or your family, except border guards or police who will only have to take them for a short amount of time and return them to you. You can usually tell who they are because they wear an official uniform. 🚫Do not handover your identity documents to anyone, not even for accommodation or for transport 🚫 ‼️
The Romanian authority responsible for taking care of children on their own are present at Romania's border crossing points and you can contact them if you need help when you cross the border. Their local contact details are available at each of the border police posts.
If strangers offer to take you away from your family to give you a place to stay, for work, or school tell an adult you trust and don't accept these offers. Never agree to meet someone you don't know alone. When you need to go out of the place you are staying in, always try to go with someone you feel safe with, or in a group, and after dark always ask a trusted adult to go with you outside your home. If you are in a situation that makes you worried, you can:

Tell someone you trust and ask for help or call

UNHCR 📞021 201 7873/+40723653651
Romanian National Council for Refugees (CNNR)  📞 +40) 730 073 170 / +40 721 206 926

If you have concerns or information about possible misconduct by any UNHCR staff member or other person/entities with a contractual relationship with UNHCR, you can contact the Inspector General's Office.
---
Someone has hurt me or someone I know, or I am afraid that they will. What should I do? 🤷
✋No one has the right to abuse, neglect or mistreat any child or your family – not strangers or even parents, relatives, or teachers👋. If someone has hurt you or touched or treated you in a way that makes you feel uncomfortable or scared, or if you are afraid that someone will, there are adults and organisations that can help you.   If someone you know has experienced someone hurting them, encourage them to get help.
You can also have a secret word or phrase to use with family and friends in case you feel in danger so that they know you are in trouble.
If you contact UNHCR, we will do our best to help you. You can also call the Romanian national child protection hotline number 119📞.
If you are afraid that you or someone you know is being taken out of the country or to a different location in Romania for work or school or to stay without them wanting to, you can call the National Line against Trafficking 📞 0 800 800 678 / +4021 313 3100
REMEMBER that this is not your fault, and you are not to blame. It is important that you receive the support you need. You don't need to be ashamed or shy to ask for help.  If you have someone you trust, talk to them about it.
If you need more information or assistance, you can get in touch with UNHCR directly or contact the relevant local authorities for child protection 119.
---
I am Ukrainian; do I need a visa to be able to stay in the country or register with the authorities?
Children and their families fleeing from Ukraine have been welcomed by countries in the region and are able to stay in Romania for 90 days.   👍🏾. You don't have to worry about being forced to return home after this period and if you wish to remain in Romania, you can apply for Temporary Protection or request asylum. If you stay in Romania, you will be safe and receive help with accommodation, food, transport, health and schooling for you and your family.
You are not required to present travel documents when crossing the border, but you might be asked to present personal identification, so remember to bring your most important documents with you if you can (internal passport, foreign passport, birth certificates). For visa-free travel within countries of the European Union that have agreed to allow this – the Schengen area- you will need a biometric passport – the passport that have a chip that can be scanned electronically. Biometric passports have an icon on the front that looks like an equal sign with a dot. In many countries, you will need to register with the authorities, UNHCR or local organisations to get assistance. For more information about procedures to register in Romania see the UNHCR site: https://help.unhcr.org/romania/
or visit https://dopomoha.ro/uk
---
I am a non-Ukrainian; do I need a visa to be able to stay in the country or register with the authorities?
If you are not from Ukraine but were living in Ukraine before you had to leave, you might be able to stay in Romania for up to one year.
When you arrive in Romania, you will need to register with national authorities and inform them that you want to ask for a residence permit for "temporary protection". They will guide you through the national process or you can contact the Romanian National Council for Refugees (CNNR) for further information 📞+40) 730 073 170 / +40 721 206 926
---
I need help – who should I ask?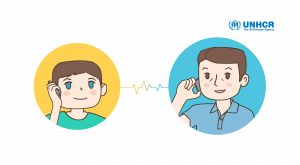 There are many organisations here to help – the authorities of Romania, local associations and people such as border guards, police officers, social workers, psychologists, medical staff, teachers, and organisations. You can find more information about how Romania is helping people fleeing Ukraine here.
---
How can I contact UNHCR?
UNHCR is an organisation that helps people who have been forced to flee their home or place where they usually live.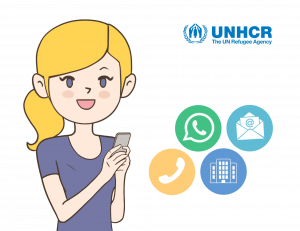 If you need help from UNHCR, you can contact us by email or through a hotline. It's a good idea to talk to your parents or a trusted adult first, but you can also contact us on your own. Make sure you tell us your name, age, and your phone /WhatsApp number or email address @, or any other way to get in touch with you. It's also a good idea to tell us the names of your parents if they are in Romania with you. If you are not with your parents, you should also tell us that. Be careful when giving us this information, make sure that nobody can copy it or find it later. If you are using a shared computer to send us an email, make sure you sign out of your account when you are finished 🖥.
UNHCR Office Phone: 📞+40 21 201 7873 (Monday-Friday: 9:00-17:30)
UNHCR Hotline: 📞+40 723 653 651 (available 24/7)
---
There are so many organisations and people offering to help. How do I know who to trust?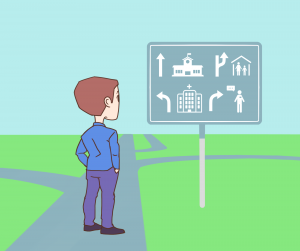 Many people want to help and are offering support, but it is important to know who to trust.  People working with organisations should wear a vest, or jacket, or carry an ID card with a logo.  If you are not sure, you can ask to see their ID. You have the right to refuse support if you are not sure who they are or don't feel comfortable.   It's sometimes hard to know who to trust, so you can ask an adult you trust or who is working with organisations registered to help and has an ID.  ✋ Do not hand your documents to anyone who is not working for an organization registered to help and has an ID ✋.
You can also go to the UNHCR's Help site or to https://dopomoha.ro/uk for the information you can trust.
---
I am in Romania with my family. How can I make sure we stay together?
After all that you have been through, it is even more important to do everything you can to stay together with your parents or family. Simple things can help a lot.
Travel together and find places to stay together
Visit and get to know new places with your family or other people who know the area and you trust before going out by yourself. 🗣
When you go out, always tell a parent or relative or someone you trust where you are going and when you will be back.
Always keep the contact details of your family members or parents with you. If you can, try to carry them with you in Ukrainian but be careful that you don't let strangers copy them or take them from you.
Know the address where you and your family will be staying and send the details to someone you trust.
Plan together for what to do if you are separated from your family📍.
---
I'm staying in Romania without my parents or family members. What kind of help can I get?
If you are not travelling with your parents or other family members, make sure you tell the authorities, UNHCR or local organisation responsible for caring for children so they can help you.  You can also call the Romanian national child protection hotline number 119 📞.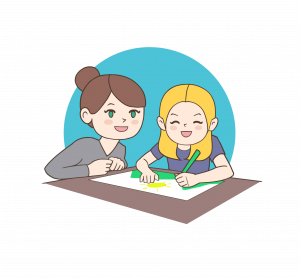 If you are travelling with your family, but not with your parents you can stay with them, but it is important to tell the authorities or organisations helping you who your parents are, where you think they are and their contact details.
If you don't know where your parents or family are and cannot contact them let us know.  It's not always easy or possible to find people or to get families back together, we can try helping you to try to find them and get in touch with them either directly or through another organization. You can find out more about finding your family in Romania and options about joining them in another country by contacting UNHCR or CNRR.
UNHCR 📞 021 201 7873/+40723653651
Romanian National Council for Refugees (CNNR) 📞 +40) 730 073 170 / +40 721 206 926
---
I am planning to travel in or to Romania. Some people are offering free transport. What shall I do? 🚌 🚗
Do NOT accept offers for free transport from strangers unless you can be sure it is a safe and organised travel being supported by authorities or organisations helping those leaving Ukraine. Try to get as much information as you can about who you are travelling with, what route you will take, the address you will be staying and anyone else who may be there too and share that information with other trusted persons. Ask the people organising the transport if the person you are going with has been registered with the local authorities and what to do in case something goes wrong. They should also tell you where you need to report the fact that you got to where you were going safely. If a person offers you free transport but cannot give you this information and has not been checked by authorities, report them to an adult you trust, the police, or organisation present.
---
I feel sad, angry, worried, scared, or confused. Is this normal? ☹️ 😠 😕 😰 😧
It is normal to feel upset after having to leave your country and seeing or hearing about so many terrifying things.  You may have difficulty putting things that you saw or experienced out of your mind.  You may be separated from people you love and worried about them or worried about what will happen next.   You may feel like nothing is familiar. Some simple things to try that may help you cope with this difficult situation:
Try to keep a routine as much as possible in your new environment, such as going to sleep on time, getting up at a regular time, eating regular healthy meals, and helping around the place you are staying now
Spend time with your family and friends doing things you enjoy together
Helping out others in your community; helping others can also help you feel better in return
If you feel angry or overwhelmed, take a break and focus on breathing slowly for a few minutes. It can also be helpful to look for some quiet or interesting things around you, such as the sky, a tree, and the sounds of birds.
Do regular physical activities such as walking, or exercise if you can
Keep in contact with family and friends even when you are apart. If you can't contact them now, write a letter to give to them when you can.
Take a break from the news sometimes and avoid disturbing photos or videos that might be circulating
Talk to someone you trust to be a good listener about how you are feeling. Don't hesitate to ask for help from a psychologist or counsellor or doctor. You can also call the hotline number for the Regina Maria Private hospital that offers free psychological counselling (currently available only in English) for those affected by the Ukrainian situation – 021 9277.
Participating in some organized groups to talk about your feelings with others can also help you out later on.
If you feel up to it, be a good listener to someone else. Often it doesn't matter if we don't know what to say, just listening and showing we understand is enough.
---
I want to go back to school as soon as possible. What should I do? 🏫 🎒 📚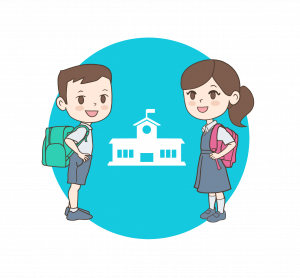 You have a right to go to school. You do not need any documents and you do not have to pay extra compared to children from Romania. If you are not going to school, the first thing you need to do is get registered for school.  Public schools are free.  The process for registering can change depending on the type of school, you need to go to the nearest school to where you are staying and ask there.  If you are an asylum seeker and need help because you don't speak Romanian, you can learn Romanian in one of the six Regional Procedures and Accommodation Centers for Asylum Seekers. You can also explore what options are available for free Romanian language courses for foreigners with organizations present in Romania.